On Easter Sunday, we decided to take our residents to the Annual Easter show.This has been the plan since last year and everyone was definitely thrilled when we announced. We all know of the tremendous events at the Easter show! There were a lot of things to look forward to such as the animals to pet, entertainment gathering, amusement parks, and food to eat.
The night before Easter Sunday, our residents told some of our staff members that they are already packed for the day out at the carnivals tomorrow and apparently, could not decide which activity they would like to try first.
Finally, when we arrived at the carnival, everyone's faces brightened up as they rushed to the animal walk, where they spent most of their time. They strolled along with the animals who were all incredibly obedient. It was an outdoor habitation with free-range animals you can pet. Another entertainment activity was the board with face cutouts that our residents seem to find very funny.
The facilitators of the Easter show were also very warm, approachable and seemed to enjoy the experience of spending time with our clients. They explained the correct ways to pet a farm animal and it was great for some of our city clients wanting to get a hands-on look at the country life.
Our clients had a stress-free time enjoying the animals thanks to the staff supporting them. It was such a pleasure to see our team helping our clients maximise the fun from the day's activities.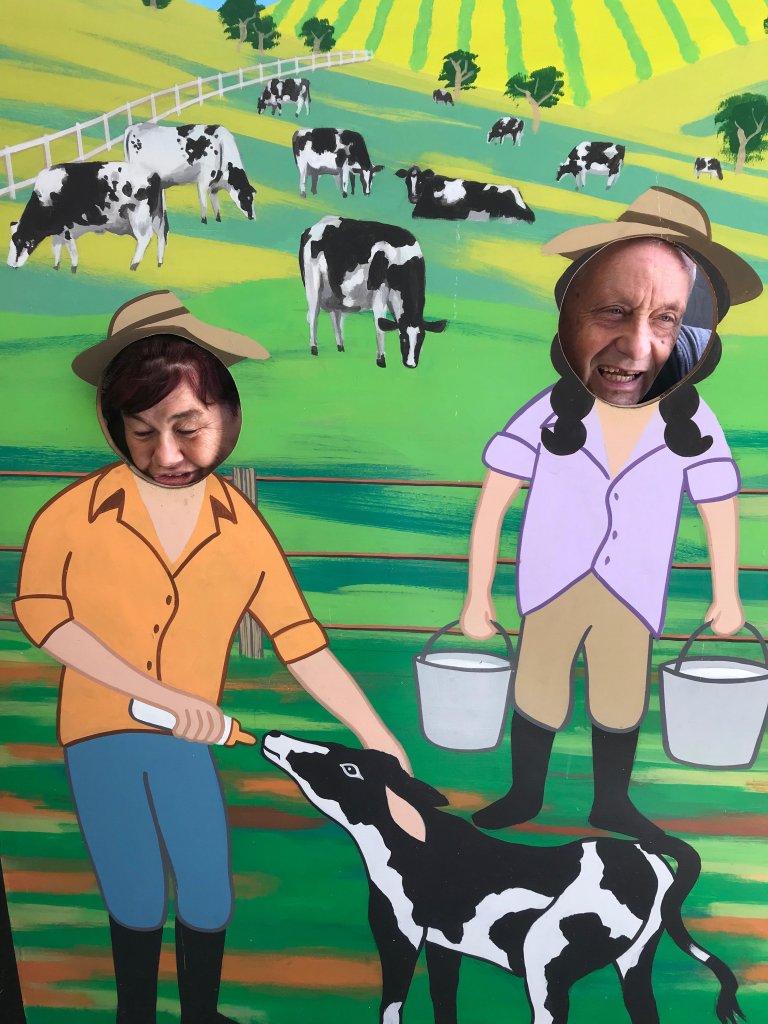 The show was filled with a lot of people and our beloved residences enjoyed being involved as well as having the opportunity to interact with other individuals outside Sunnyhaven.
These are the activities that help our clients maximise life's opportunities.