HOW CAN WE HELP YOU
Sunnyhaven focuses on building your strengths and finding new things you want to learn so that your journey is going in the direction you want! We also work with you to build on your strengths and start your journey.
Your voice, your future. Our programs encourage you to engage and follow your sunny side.
DAY PROGRAMS
COMMUNITY CONNEXIONS
Enjoying your community, learning life skills, preparing for work – our Community Participation, Transition to Work and Active Ageing programs are here to support you.
Our day programs place you at the centre of everything we do. Our team works with you to develop a plan to help you achieve your dreams and aspirations.
Our team will assist you develop skills in:
Supporting you to stay in touch with your family, friends




and other important people in your life, and meeting




new friends in your local community.

Assist you to develop skills to find work or find other




meaningful things to do with your time.

Encourage you to learn new skills – or to enhance the




abilities you already have.
Some of our programs are Music therapy, Hydrotherapy, Creative Arts programs, fitness program, work ready skills and computer skills. we will develop a plan that is totally focused on you.
For more information call our Day Program Manager on 02 9588 5433.
Jennifer Perry
The vibe is always such a happy one, and I always notice how everyone is pretty
much always smiling. The clients and everyone else there appear to
thoroughly enjoy themselves and I just wanted to thank your
team for consistently providing a fantastic service.
SHORT TERM
ACCOMMODATION

Sunnyhaven respite service provides families and unpaid carers of a person with disability with planned, short-term, time-limited breaks from their usual caring role.
At Sunnyhaven we appreciate that carers sometimes need a break. Sunnyhaven provides positive and meaningful experiences for the people with a disability, at the same time as giving carers a break from their usual care-giving role.
Respite can be provided up to two weeks at any given time. Our planning and support arrangements respond to the individual needs of people requiring respite. We work with other stakeholders to ensure that people receive continuity of care whilst residing with us.
Sunnyhaven has respite vacancies for 18 years old and above.
We have the facilities and trained staff to meet the increased needs for respite care and serve more families in the local community.
Read the Sunnyhaven Respite Brochure to know more:
Annette Thompson
I can't speak highly enough of Sunnyhaven and the massive difference they provided
for both Ian and Patricia's lives…
Voula Kapsimallis
Maree showed us their passion for ensuring people with a disability feel involved
in their community, whom are recognised for their abilities and their culture
respected. Indeed, it is at the heart of everything they do.
SUPPORTED ACCOMMODATION
Sunnyhavens Community Living Program provides adults over the age of 18 who have a physical, intellectual or sensory disability with accommodation options that best suits your needs.
Our program offers 24 hour support, 7 days a week, supported by skilled and professional staff. Sunnyhaven will assist you with;
Support you to stay in touch with your family, friends and other important




people in your life, and to meet new people if that is what you want to do.

Engagement in your local community

Encourage you and assist with looking after your health needs

Assist you in going to your day services or work

Cooking and living skills
Sunnyhaven will provide a plan that looks at what is important for you and then develop some goals that you may want to achieve whilst you reside in our homes.
For more information call our Accommodation Manager on 02 9588 5433.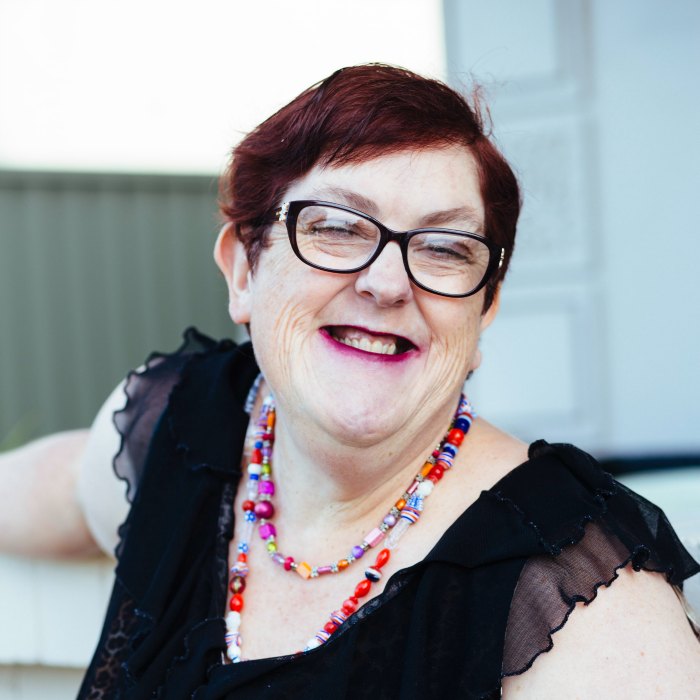 Gordon Coutinho
Very happy with the running of Coffee Club, it's great that everyone is enjoying themselves
and it's the best it has ever been.  Keep up the good work.
Siva
Thank you very much for the wonderful day your team arranged for Harry's Birthday.
This was much more than we expected. The trouble that the team went
to do celebrate our brothers birthday, we are truly thankful.
Jennifer Perry
The vibe is always such a happy one, and I always notice how everyone is pretty
much always smiling. The clients and everyone else there appear to
thoroughly enjoy themselves and I just wanted to thank your
team for consistently providing a fantastic service.
Judy
Firstly Rob and I recently went to see Ricky at his home and wanted to let you know we thought the house looked fantastic. We think it is the best looking home in the street. Great colours and the flowers in the front were beginning to bloom. A lovely homely place for Ricky and his housemates to be living in.
Mick Ford
Hi Sal & Maree, Just had a call from Mick, he can't believe how quickly Suzanne has settled into her new home and wishes she lived with Sunnyhaven years ago. Sal, he cannot praise and thank you enough and is very happy with all your communication with him, really good feedback. Regards, Fiona Bailey
Sunnyhaven Therapy Services provide specialised and individualised support for people with a disability of all ages, and for their families and carers.
Our services are delivered through a highly skilled Speech Pathologist and Psychologist who work in collaboration with all relevant stakeholders to ensure we meet the needs of our clients. Referrals to other specialist services are also necessary at times in order to best support the people accessing our services.
ADULTS
Adults with communication problems are often impacted socially, educationally, professionally, interpersonally and emotionally. Sunnyhaven's programs are tailored to suit individual requirements, and will teach specific skills and strategies that can be confidently used in normal, everyday situations.
Our program in speech therapy for adults treats a number of different speech, language and swallowing difficulties and disorders. Our program in Psychology is aimed at improving our clients' independence and lifestyle.
EARLY CHILDHOOD INTERVENTION SERVICES
Early Intervention is the process of providing specialist intervention and support services for children, either early in the life course, and/or early in the development of a disability diagnosis (from birth to school age). We provide a supportive therapeutic envrionment to assist with building resilience, capacity, and social inclusion.
Sunnyhaven's intervention services are an important first step for children with developmental concerns, as they support your child's skills and abilities within the home, preschool, and school environment.
Lynda Howes
I just wanted to take this opportunity to sing the praises of Shannon Tait who is the supervisor at my sister Judy's group home at Box rd. My mother and I are so appreciative of Shannon's professional and empathetic manner with staff and residents there.
Renée King
During my time working with clients in Music Therapy at Sunnyhaven, I have had many beautiful, fun and wonderful memories. I will never forget the warm welcoming I always received when coming in to the centre from the clients and the staff. The camaraderie amongst everyone attending Sunnyhaven is extremely heart warming. I will never forget seeing clients such as Michael and Chau always encouraging their peers to have a go in music and play for the concerts.
I have thoroughly enjoyed songwriting with each individual I have met, I will never forget fun songs like Chau's "Waratah Train" and "Funk it up", and Michael's "Busting my Chops". It has also been a pleasure sharing magical moments such as vocalising with Kate, improvising and vocalising with Tim, writing songs with Jess about her mum and dad, improvising and singing with Fatima, Roula and Amar, and sharing drum circles with Matthew, Ben, Jeffery and Jack. In the small time I have attended Sunnyhaven each individual I have worked with in music has shown development in their communication and self expression whether it be through vocalising, songwriting, dancing or playing an instrument. It has been a wonderful and educational experience for me to have worked in such a friendly environment.
All of this wouldn't be possible without such a hard working team operating in the background. So, I would like to THANK YOU and your wonderful team at Sunnyhaven for welcoming me and giving me this opportunity to learn so much and experience how to practice Music Therapy within your centre. It has been my most favourite practicum placement during my studies.
SUNNY TRAVEL
Sunny Travels provides supported holiday options for people with a disability.
Our professional staff have extensive experience in the disability sector and understand the complexity of client care.
We provide both international and Australian holidays for clients with moderate support needs.
Sunnyhaven aims to provide exciting holiday destinations that meet everyone's dreams.
We work with an expert travel agent to ensure that all aspects of the holiday is covered and is cost effective.

Contact us for more details